Fluid power is the use of fluids under pressure to generate, control, and transmit power. Fluid power is subdivided into hydraulics using a liquid such as mineral oil or water, and pneumatics using a gas such as air or other gases. Compressed-air and water-pressure systems were once used to transmit power from a central source to industrial users over extended geographic areas; fluid power systems today are usually within a single building or mobile machine.
Fluid power systems perform work by a pressurized fluid bearing directly on a piston in a cylinder or in a fluid motor. A fluid cylinder produces a force resulting in linear motion, whereas a fluid motor produces torque resulting in rotary motion. Within a fluid power system, cylinders and motors (also called actuators) do the desired work. Control components such as valves regulate the system.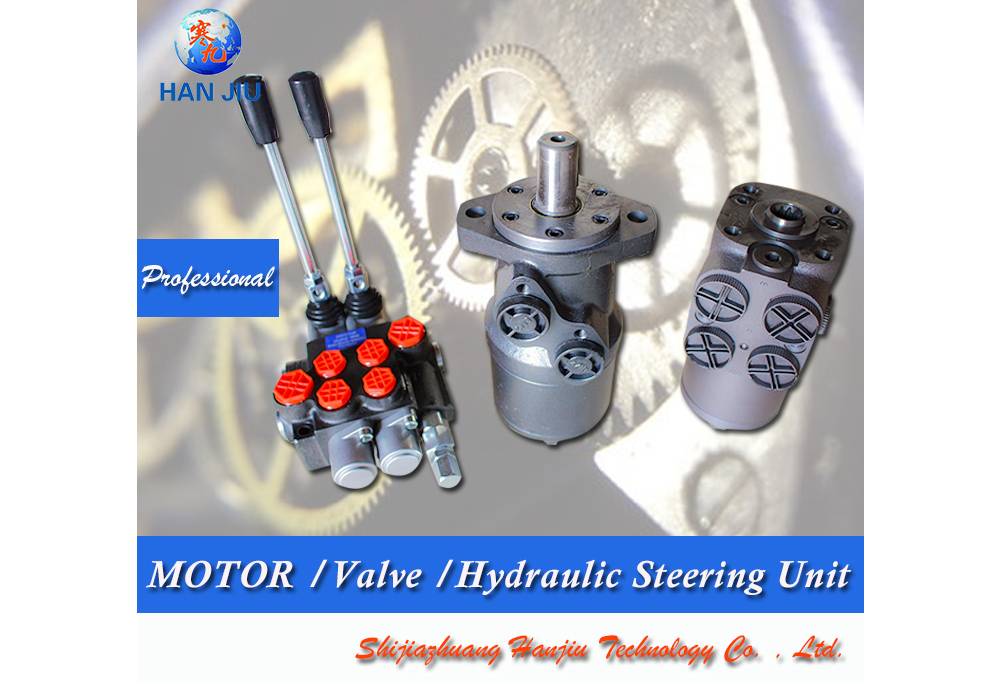 Shijiazhuang Hanjiu Technology Co.,Ltd,we mainly produces hydraulic components like Hydraulic orbital motor&steering unit can replace Danfoss,Eaton,M+S series.All of these hydraulic components can be widely used for excavator,loader,rubber and plastic machines,construction equipments,agricultural machinery and other hydraulic
Our produce widely used on Agricultural tractors, Garden Tractors, Dump Trucks, Forklifts, Combine Harvesters, Fishing, Sweepers, Water Tanks, Trailers, Crane, Truck Crane, Excavators, Loaders, Earth Movers, Machine Tool, etc.Hanjiu Hydraulic treats integrity service and product quality as the enterprise's lifeline.
We are willing to build a international brand name and make more long-term cooperation in the world hydraulic areas.Look forward to working with you!

Export manager:hanhan
Tel: 0086-311-68123061
Office Add: NO.398, Youyi Street, Shijiazhuang, China
Factory Add: A-7,Dalu Hydraulic Industry Zone, Shijiazhuang city, Heibei, China
Email: sales@sjzhjsm.com