If you want to buy international big-name hydraulic components, but you can't find a channel, you may buy fake and shoddy products through some agent platforms. No wonder people in the industry say that it is more difficult to buy a high-quality hydraulic component than winning the lottery. In my opinion , If you know HANJIU TECHNOLOGY, you don't have to worry about the supply of goods at all. So, why must it be HANJIU TECHNOLOGY? Of course it is because of HANJIU TECHNOLOGY's professionalism and good quality.
HANJIU TECHNOLOGY is currently the leader of China's hydraulic components market. It is not only competitive in the domestic market, but also attracts the trust of a large number of overseas users. Since its business for 10 years, it has been based on high-quality products and a complete after-sales service system. At the front line of the industry, it can be said that HANJIU TECHNOLOGY is becoming one of the most extensive and deepest hydraulic brands in the world, and it stands out from the crowd of similar products.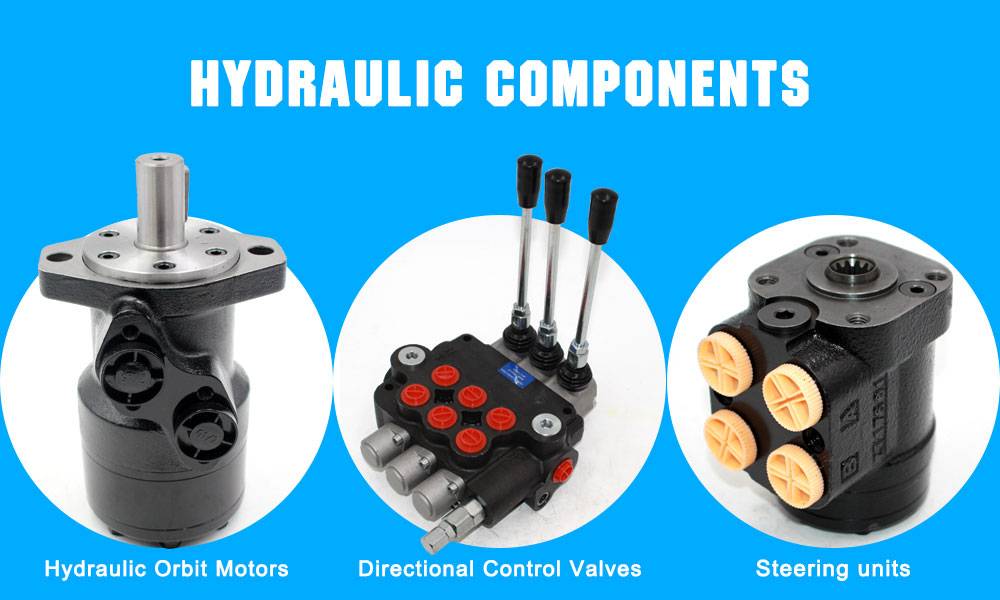 Why HANJIU TECHNOLOGY can be so popular, the product is of course the primary factor. The hydraulic motors, hydraulic directional control valves, and hydraulic steering devices produced and sold by HANJIU TECHNOLOGY are currently the first choice products of many companies. The reason why HANJIU TECHNOLOGY has a pivotal position among many hydraulic component manufacturers is closely related to its product quality. HANJIU TECHNOLOGY's products currently have no comparable homogenized products in the market. We break homogeneity. , Committed to the development of more innovative, more competitive and high-profile products.
For example, our hydraulic steering device has many highlights. The 10 series hydraulic steering device can control the steering cylinder with greater resistance only by inputting a small force, and the integral check valve can prevent the anti-vibration of the system pressure oil. Prevent the phenomenon of "thugs" during the steering operation, and it is more flexible and reliable.
In addition, the output shaft of HANJIU TECHNOLOGY's hydraulic motors and BMT series hydraulic motors adopt tapered roller bearings, supporting high axial and radial directions, advanced valve distribution flow design, automatic compensation, continuous and stable output of high pressure , High torque capacity, higher operating efficiency, long service life, stable and reliable operation.
In addition to reliable quality, HANJIU TECHNOLOGY also has an independent R&D department. Ten years of experience also makes our R&D team more mature, able to solve various hydraulic solution problems proficiently and professionally. If you have any confusion about hydraulic components, you can consult us, and our 24-hour professional staff will answer your questions online.
Believe me, if you don't try HANJIU TECHNOLOGY's products, you will definitely suffer. Every product of HANJIU TECHNOLOGY has undergone strict control and fine processing, and the product quality is absolutely guaranteed. Compared with other well-known old brands, HANJIU TECHNOLOGY is more dynamic. We have a young team, but we also master the latest technology in the hydraulic field. The products we develop are more flexible and more adaptable. It can meet the new requirements of the current market for hydraulic components to the greatest extent.Excellent quality and thoughtful service have always been the direction of our efforts.
Choosing HANJIU TECHNOLOGY for your hydraulic system will surely make you worry-free and satisfied. We have the most professional production technology, advanced hydraulic technology, and can manufacture large-scale high-quality hydraulic components in the shortest time. When buying hydraulic motors, hydraulic directional control valves, and hydraulic reversing devices, all look for HANJIU TECHNOLOGY, because of its high-quality super As you imagine!
orbit hydraulic motor
hydraulic motor
orbital motor
Orbitrol
hydraulic directional valve
directional valve
Monoblock Control Valve
Hydraulic section valve
Hydraulic Control Valve
oms motor
oms 315 hydraulic motor
oms 80 hydraulic motor
oms 500 hydraulic motor
oms 200 hydraulic motor
oms-395 motor
steering orbitrol
orbitrol valve
orbitrol uas100b08a2d
orbitrol steering valve pdf
orbitrol steering problems
orbitrol valve troubleshooting
char lynn steering valve
orbitrol valve
orbitrol steering valve operation
orbitrol za traktor
orbitrol 160
orbitrol werking
orbitrol orsta
orbitrol zetor
ospc 160 on
ospc 160 ls
ospc 160 lsr
ospc 160 cn
ospb 160 on
ospb 160 cn
orbitrol ospc 160 on
orbitrol ospc 160 ls
ospc-160 or