If you are a manufacturer, I believe you are no stranger to hydraulic components. As a rookie in the field of heavy industry manufacturing, no manufacturer can resist the temptation of hydraulic systems. Compared with those traditional operating systems with slow running speed and unstable performance, who would not like hydraulic systems with high efficiency and strong endurance? Especially in the core areas of hydraulic system technology that need to be used in heavy industry, the speed of the hydraulic system determines the overall operating level.
Many manufacturers are very interested in hydraulic systems, but I also learned from their feedback that for manufacturers, buying hydraulic components with extremely high cost performance is something that can be met but not sought. Indeed, driven by profit, many manufacturers of hydraulic components are just trying to divide a slice of hydraulic components. In terms of raw materials and technology, they cannot reach the level of manufacturing hydraulic components. The hydraulic products produced in this way are not only The quality is not good enough, and there are certain safety risks. If hydraulic components with unguaranteed quality are used in your mechanical equipment, it is equivalent to installing an untimely bomb on yourself. You don't know when it will malfunction. When you find it, it will be too late.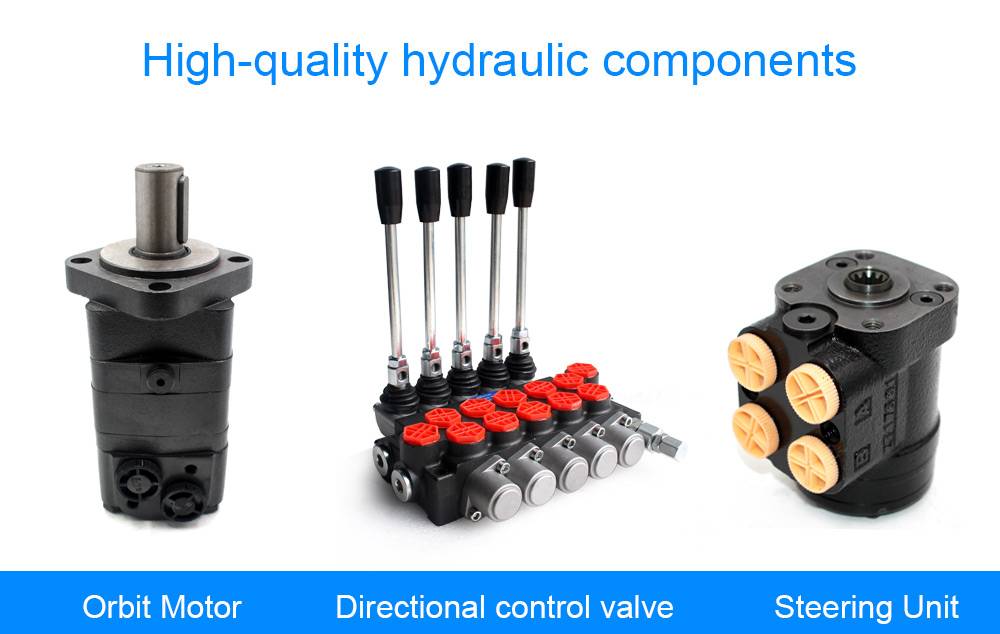 Therefore, it is not a trivial matter to buy a highly demanding product, such as hydraulic components, and requires careful consideration. But it doesn't matter, if you happen to want to know where to buy high-quality hydraulic components, my answer must be HANJIU TECHNOLOGY. Give me a few minutes, and I will use facts to prove to you that HANJIU TECHNOLOGY is a reliable manufacturer of hydraulic components.
1. HANJIU TECHNOLOGY is a manufacturer with rich experience and mature production mechanism
For such demanding products, if the manufacturer does not have experience in this area, then he will not be able to design a qualified product, let alone a high-quality product that can dominate the market. Anyone who uses this product without quality assurance will feel uneasy.
HANJIU TECHNOLOGY is different. HANJIU TECHNOLOGY was founded by Mr. Han, a designer with decades of experience in hydraulic components. As for who knows hydraulic components best, I think he must have a say. He is well aware of the core technology of hydraulic components, is equipped with the most high-tech production equipment, and has a group of strictly trained production line employees, which greatly guarantees the quality of the products produced. In addition, HANJIU TECHNOLOGY has the most stringent quality control department in the industry and further escorts the quality of finished products. In terms of quality, you don't have to worry about it.
2. Many products produced by HANJIU TECHNOLOGY are widely recognized by the market
Word of mouth is the least worth mentioning advantage for HANJIU TECHNOLOGY. The most popular hydraulic motors, hydraulic steering devices, and hydraulic directional control valves on the market all have HANJIU TECHNOLOGY, and market feedback is the biggest recognition. For example, HANJIU TECHNOLOGY's hydraulic steering device, BZZ series, 101S series, etc., have a very rich product type that can meet the needs of different use environments. It can be said that in the market, you can't find a manufacturer of hydraulic components comparable to HANJIU TECHNOLOGY.
3. HANJIU TECHNOLOGY is not only good in quality, but also very affordable
Many manufacturers choose to buy fake and inferior products because they are greedy for cheap, but if there is a manufacturer of hydraulic products with high cost performance like HANJIU TECHNOLOGY, who would buy those Sanwu products? HANJIU TECHNOLOGY not only has the highest quality, but also the price. It can be said that HANJIU TECHNOLOGY is the most cost-effective hydraulic component manufacturer on the market.
HANJIU TECHNOLOGY is not just a company for producing hydraulic components. At the same time, our rich experience can provide you with a lot of knowledge on hydraulic systems, the best quality products, and the most heartwarming service. Choosing HANJIU TECHNOLOGY will definitely not regret it.
char lynn motor
char-lynn motor cross reference
char-lynn hydraulic motor diagram
char lynn 2000 series
eaton disc valve motors
disc valve hydraulic motors
gerotor hydraulic motor
orbit hydraulic motor
orbit hydraulic motor catalogue
orbit hydraulic motor
orbit hydraulic motor bm3
orbit hydraulic motor for sale
spool valve motors
char-lynn spool valve motors
eaton spool valve motors
spool valve hydraulic motors
torqmotor hydraulic motor
torqmotor ross
torqmotor tg
hydraulic motors
hydraulic motors for sale
hydraulic motors pdf