In the late 1950's the low speed, high torque hydraulic motor was developed from a pump Geroter element consisting of an internal gear ring and a mating gear or star. While attaching the internal gear ring to the housing as a non moving part, oil was ported to pressurize and turn the internal star in an orbit around a center point. This slow turning star coupled with a splined drive to the output shaft became the Orbit motor.
A few years after this orbit motor was introduced another motor concept went into production. This motor had rolls incorporated into the internal gear ring, this element was identified by the name Geroler. From these early years the Geroler motor has seen many design changes to make these Geroler motors the best the industry has to offer.
Examine the features of these Geroler Disc Valve Hydraulic Motors shown below.
Features
---
Disc Valve Hydraulic Motors provide design flexibility. All Disc Valve Hydraulic Motors are available with various configurations consisting of:
Displacement (Geroler size)
Output Shaft
No Shaft and Bearing Assembly (Bearingless Motor)
Port Configuration
Mounting Flange
Other Special Features
Benefits
---
Lowest pressure drop motor in the industry
Widest range of options
The most experienced manufacturer of LSHT motors
Applications
---
Swing motor
Brush Cutters & mowers
Harvesting equipment
Directional boring
Turf equipment
Skid Steer loaders
Fairway mowers
Harvesters
Mowing
Snow removal
Sprayers
Trencher
Wood products
Grinders and mixers
Forestry equipment
Irrigation reels
Hanjiu, we offer motors compatible to EATON Disc Valve Hydraulic Motors, it's interchangeable type, which is our specialty.
Hanjiu has provided numerous professional interchangeable motors for EATON dealers and users from all over the world.
It has the same working performance and very good value for money. It's suitable for the Globle market very well.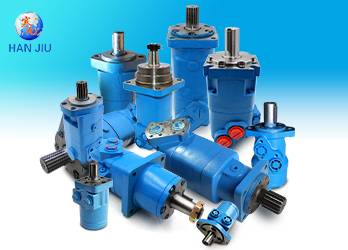 Market's becoming ever more competitive, many people tend to look for quality and better price both. Why more and more choose HANJIU is because it has obvious advantages over other brands in terms of delivery, service, quality and profit rate.
Contact us today to discuss your questions or application needs with our team.